New South Wales could have been the first state to legalize voluntary assisted dying (VAD), but is now on its own after Queensland passed its own euthanasia bill this week.
Key points:
Sydney Independent MP Alex Greenwich to introduce VAD bill to Parliament in October
Advocates say people deserve the right to a peaceful death
Opponents say it's unacceptable to legislate where you can designate to kill yourself
In 2017, NSW had the opportunity to become the first Australian jurisdiction to legislate on distance selling, but the bill did not pass the Upper House by a single vote.
Victoria, days later, became the first to take this historic milestone and on Thursday Queensland became the fifth state to legalize voluntary euthanasia.
Sydney Independent MP Alex Greenwich will bring forward another VAD bill to take over state parliament next month – with support from all political circles.
Shayne Higson, vice chair of the Euthanasia advocacy group Dying with Dignity NSW, said she was "thrilled" to see the Sunshine State pass the VAD bill, especially with a majority of 61 in 30.
"These laws are indispensable, they are compassionate, we are very happy that the bill was also passed without being amended," Ms. Higson said.
Opponents who voted against the legislation in 2017, including Hugh McDermott of NSW Labor and Fred Nile, founder of the Christian Democratic Party (CPD), told the CBA they would fight the bill again.
"I don't see any change, no real difference between now and then," McDermott said.
"Putting a situation in the law, where you can appoint to commit suicide, is simply unacceptable, in my opinion."
Reverend Nile said he was disappointed with Queensland and said he sent a "dangerous statement".
People with chronic illnesses and others directly affected by the bill will follow the proceedings closely.
Sydney woman Judith Daley has been hospitalized more than 50 times since being diagnosed with chronic inflammatory lung disease (COPD) 20 years ago and lung cancer years later.
The 77-year-old from Alexandria, a suburb of Sydney, and a board member of Dying with Dignity NSW, has had radiation treatment more than 32 times and when doctors offered chemotherapy again, She refused.
"My oncologist said there was a 5 to 10 percent chance that the chemotherapy would work," Ms. Daley said.
Ms Daley said she did not want to die but knew there might come a day when living was "no longer tolerable".
"At the moment I don't want to die. I have had a wonderful life and I still hope that it can improve after the operation I had in August," she said.
"But… I don't know when I'm suddenly going to get worse and I want control, to know that I can do something about it."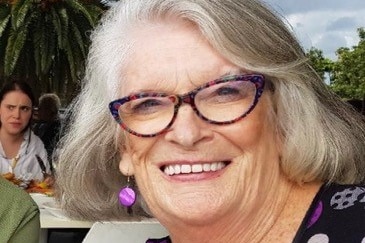 Voluntary euthanasia in Australia enjoys overwhelming support within the community, according to several surveys.
A Roy Morgan poll commissioned by Dying with Dignity in 2017 found that 87% of Australians supported 'letting patients die' if they were 'desperately ill' or 'in incredible pain'.
These numbers were corroborated by a 2019 ABC Vote Compass poll which found overwhelming support for euthanasia, regardless of political or religious affiliation.
West Sydney voters of Blaxland, McMahon and Parramatta were the least in favor of physician-assisted dying, according to Vote Compass data.
Mr. McDermott, whose Prospect electorate also crosses in West Sydney, said his constituents wrote to him regularly to express their opposition to the VAD.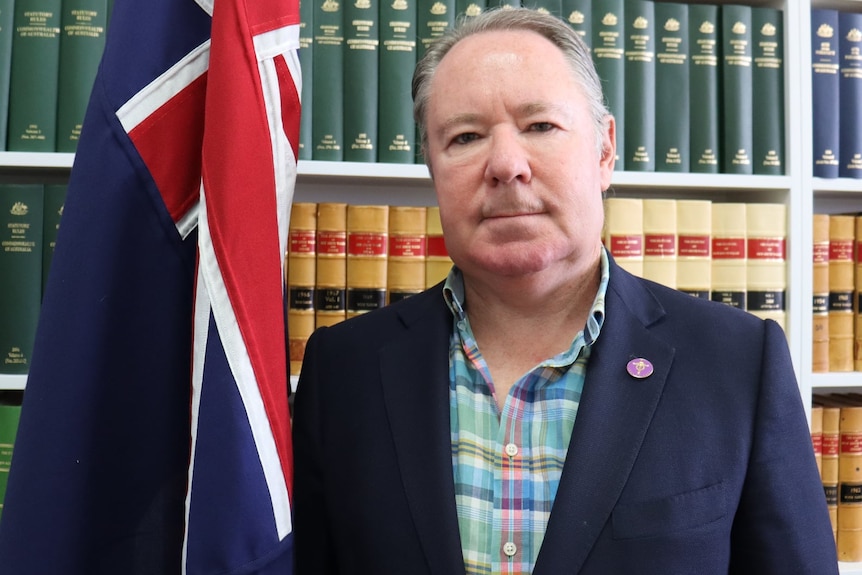 "Despite what pro-euthanasia groups are saying, there is significant resistance to these laws," he said.
Like many in the debate, Mr. McDermott's position was deeply personal. When his father was diagnosed with cancer, he expressed a desire to be voluntarily euthanized.
"It went on for a few months and during that time he reconciled with a lot of family members, he got his house in order," McDermott said.
"He fought to the end.
Ms. Higson of Dying with Dignity, however, said this person "deserves the right to a peaceful death".
"Another advantage is that it would allow these people not to reach such a desperate stage and to be able to have an open and honest conversation with the doctors and their families," she said.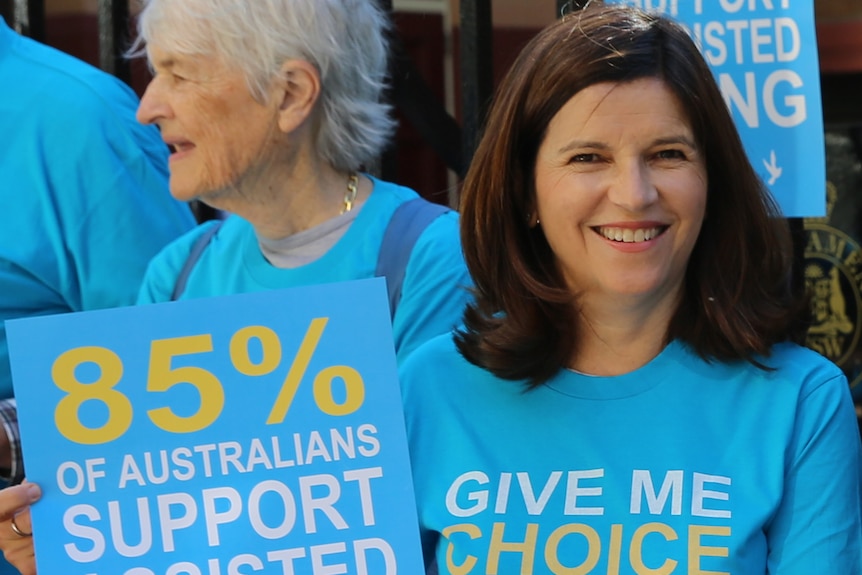 The state parliament has not sat since June due to the Delta outbreak and the bill's sponsor, Mr Greenwich, used this period to make further amendments.
A revised bill is expected to contain provisions not seen anywhere else in the country, including improved communication and support for residents of elderly care facilities.
The national MP who introduced the bill four years ago, Trevor Khan, has said that passage of the bill would be "inevitable", if not this round, then certainly the next.
"There is a lot of support between the parties this time around, but the numbers are very difficult to assess with precision," Khan said.
"I think it will be close."
Source link